If you are anything like me…you are just a little (ok massively) paranoid about ticks! Over the years I've tested out a number of products and these are my favorite. I use these myself which is another reason that I'm so delighted to be able to offer you a 20% discount on the following products from Pyramid Products by using the discount code FINDINGJOY!
Tick Repellent. I have tried out so many tick repellents and this is by far my favouite and these are the reasons why:
As someone with Lyme, I'm hypersensitive to smell (among other things) and often the smell of repellents is overpowering and causes me day-long headaches but I hardly notice the smell on this repellent – it's subtle and in no way overpowering
I can spray this both on my skin and on my clothing and it doesn't stain either.
It also gives 12 hours of protection…and, if you're anything like me, it can be hard to remember to reapply if your out and about but with this product I don't need to worry.
It's also splash and sweat resistant
It protects against more than just ticks! This product has saved me against a bloodthirsty mod of midgets…anyone who's been to Skye will know what I mean when I say there were clouds of them
You can also use this product on children from 2 years old upwards
As though that wasn't enough, it's also Deet free and instead uses Saltidin which is compliant with the EU Biocides Directive – so you know it's safe to use
I really enjoy using this product and I feel far safer being outside in the garden, going for walks in the wood or through the countryside. If you'd like to learn more about this Scottish based company and their products then click here and don't forget your 20% off by using the discount code FINDINGJOY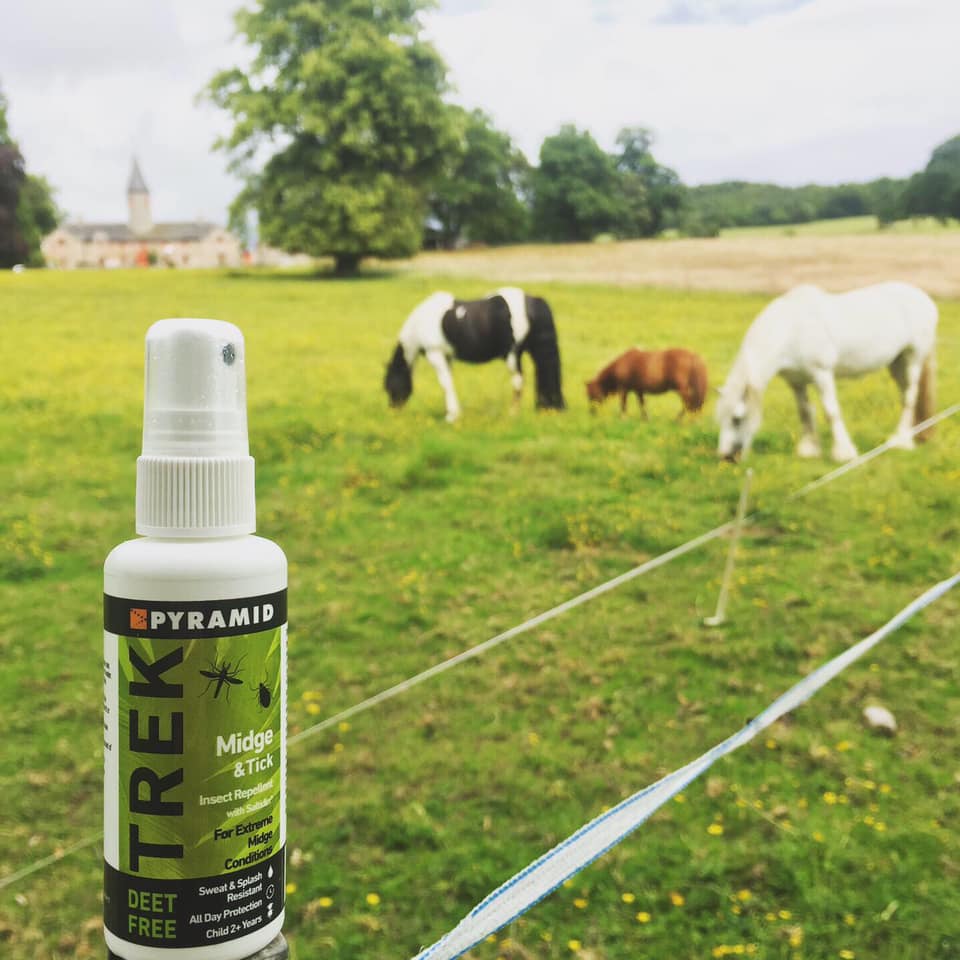 Lyme Disease Test Kit – I'm so excited about this product and I wish a product like this existed when I was bitten. Of course, you can be bitten by an infected tick without ever knowing it but for those of you who have found a tick on you or your pet, you can now get them tested.
The testing for humans and animals is deeply unreliable which often leads to erroniour results resulting in a delay in treatment and misdiagnosis. With this test kit, the laboratories test the tick itself allowing them to get results which are 97+ accurate and here are a few other reasons I'm excited by this kit:
The accredited veterinary laboratory tests the DNA of the tick.
You get the results within 4 working days
The results will tell you if the tick bite you had is likely to result in you having been infected with the Lyme disease bacteria
Your results are sent via a password protected pdf results certificate, suitable to show to a doctor. And what I am even more impressed with is that the instruction leaflet and results certificate contain technical notes to reassure doctors of the accuracy and validity of the test!
You get everything you need within the kit, it includes a test tube and box to secure the tick in, an addressed envelope and instructions on what to do – so it's very easy and simple to do
For anyone who's bitten but does not get a rash or has yet to get the tell-tall Bull's Eye Rash – it allows you to know if you need to get antibiotic treatment without waiting for signs of a rash or for symptoms to appear…greatly increasing your chances of eradicating the Lyme disease from your system by obtaining early treatment.
The key is always prevention when it comes to Lyme disease but, with ticks being so prevalent, it's sometimes impossible to not be bitten. This product allows you to seek prompt medical treatment or it can reassure you that the tick which bites you is unlikely to have infected you with Lyme disease. If you'd like to learn more then click here to see the details of the product and click here to read their blog. Don't forget your discount code, FINDINGJOY, if you decide you'd like to get a kit to keep at home!